10 May 2023
Going to the beach is definitely a highlight of the Outer Banks experience, but there's so much more to explore!
Looking for other things to do during your Outer Banks vacation besides hitting the beach? Well you're in luck!  There are countless ways to enjoy our stretch of barrier island, so keep reading! 
The Outer Banks is rich in history, from the roots of aviation to the mysteries and tales of explorers and colonies who journeyed across the Atlantic to discover the riches of America.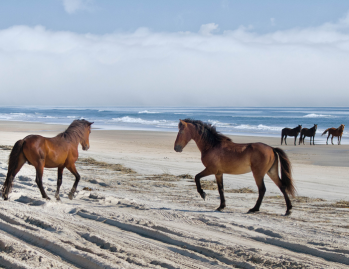 These explorers left mysteries yet to be solved and wonders such as wild horses that roam free on the northern beaches and shipwrecks that litter the coastline with pirate lore of old.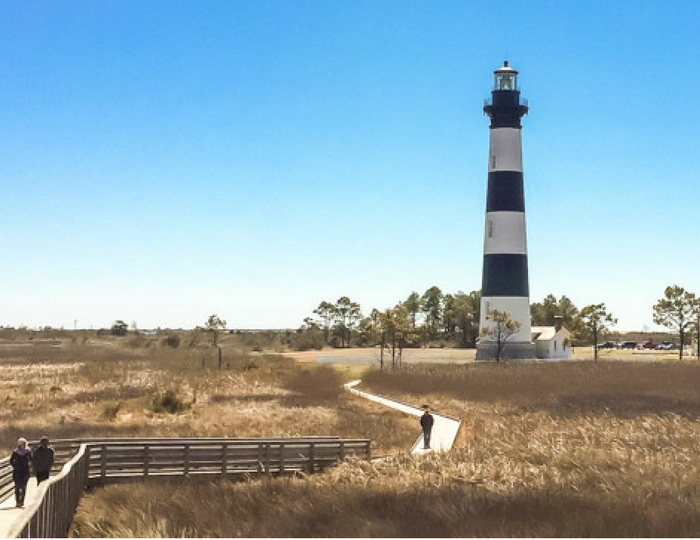 Lighthouses tell stories of long ago while offering panoramic birdseye views that can only be experienced from high above.
Live like the locals and catch dinner aboard a fishing charter or dine at one of the hundreds of incredible restaurants serving only the freshest local seafood.
Discover local culture by visiting the many art galleries and studios, and make your own one-of-a-kind keepsake at a workshop or two.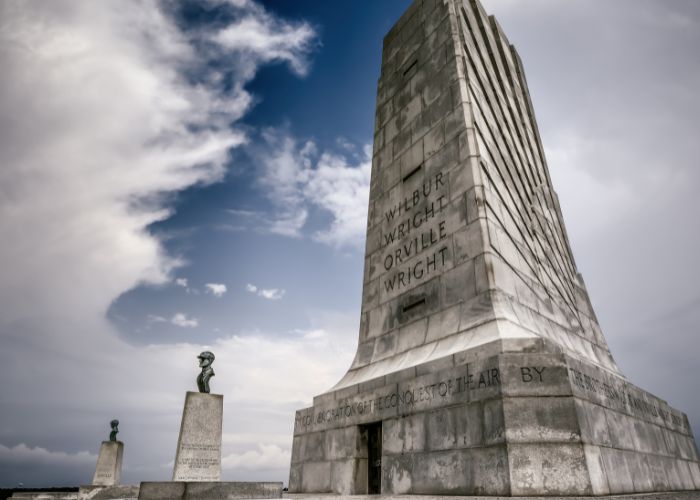 Visit maritime museums and the North Carolina Aquarium to see and learn about the variety of marine life you can experience while exploring nature or simply enjoying the beaches.
Wander through the historic seaside town of Manteo's charming downtown area and waterfront, filled with unique shops, restaurants, and galleries. At the same time,  learn about the history of Roanoke Island and the Lost Colony at the Roanoke Island Festival Park and the Fort Raleigh National Historic Site. During the summer season, you won't want to miss experiencing a production of the award-winning Lost Colony outdoor drama that tells the story of the first English settlement in the New World.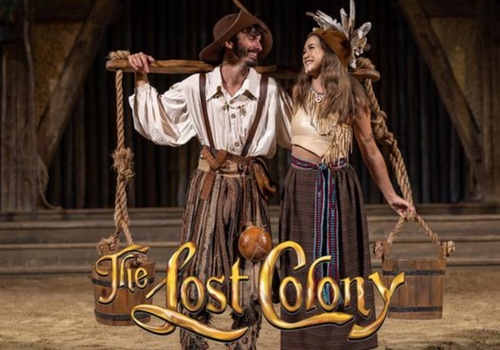 Take a scenic drive along the Outer Banks Scenic Byway leading you to towns with their own unique vibe, history, and an abundance of ways to impress you with their piece of the Outer Banks.
Greet each day with a sunset over the Atlantic Ocean, and end the day with gorgeous sunsets over the water. By boat, or land...or atop the tallest active sand dune on the east coast or the Kill Devil Hill where flight was born.
We encourage you to discover all that the Outer Banks has to offer. You can learn more about the attractions mentioned here in our OBX Attractions & Things to Do pages.