23 Mar 2020
Enjoy Uncrowded OBX Beaches in the Fall
The Outer Banks is a great place to visit in the fall. During the fall, the weather is a little cooler, the water is still warm, the beaches are less crowded, the fishing is at its peak, and there are plenty of awesome events. Stay in the Outer Banks during the offseason, and still enjoy all it has to offer, at a discounted price.
Search Outer Banks Rentals For Fall
#10. Fishing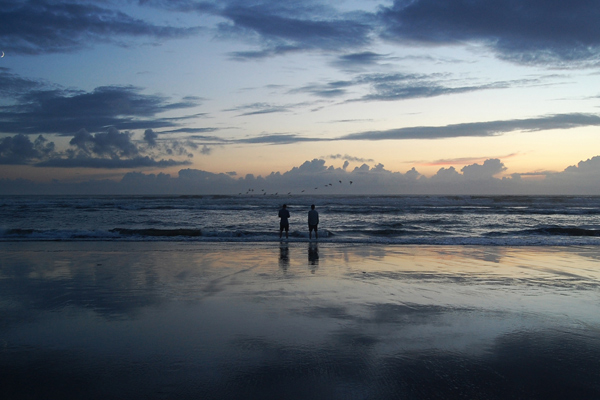 Fall in the Outer Banks is famous for fantastic fishing. Whether you choose pier fishing, surf fishing or charter fishing, you're bound to have a catch! Learn more about the fishing piers here. Also, don't forget to check out the fishing tournament events as well.

#9. Running - The Outer Banks Marathon
The Outer Banks Marathon and other 5Ks and race are great reasons to visit the Outer Banks! There are many different events and themes held throughout the year. Check out our outdoor events for more information. 
#8. Golfing in the Outer Banks
Fall brings ideal temperatures for golf getaways! Choose from several prestigious golf courses on the Outer Banks! Rent one or multiple Kilmarlic Club Cottages and enjoy golf discounts, community pool and fitness center, on-site bar and restaurant, and more. Browse all golf courses here.
#7 Festivals & Concerts
The Outer Banks has tons of annual events that happen in the fall, along with several beautiful venues for concerts and festivals!
#6 Water Sports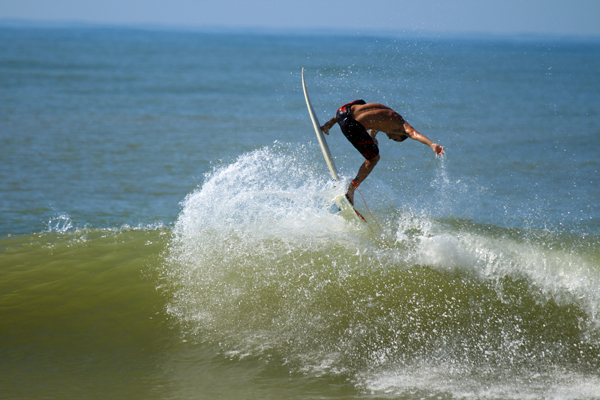 Whether your sport is surfing, kiteboarding, kayaking, stand-up paddleboarding or another awesome water sport, the Fall offers warm water temps and usual wave action to make for great water sports adventures! Rent watersports gear from Ocean Atlantic Atlantic Rentals so that way you don't have to travel with it. Beach Realty guests receive an exclusive discount!
#5 Outer Banks Parade of Homes
The Outer Banks Parade of Homes usually takes place in October. It is a self-guided tour of some of the finest new homes on the Outer Banks! Come check it out! More information.
#4 Outer Banks Seafood
The Fall offers great fishing.. with that brings great seafood! You'll enjoy fresh fish, crabs, oysters and other catches in our many local seafood restaurants. You may also consider coming for the Outer Banks Seafood Festival!

#3 Less Traffic/Fewer Crowds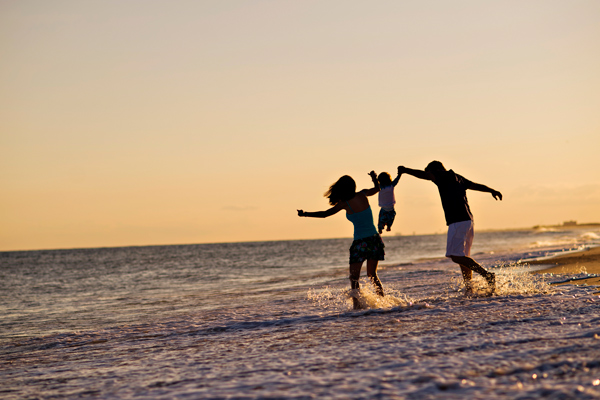 The main reason why Fall is the locals' favorite time of year is that there is less traffic and crowds! Since school has started for most, you'll enjoy the beach mostly to yourself and you'll get into restaurants with little to no wait!
#2 Affordable Vacation Homes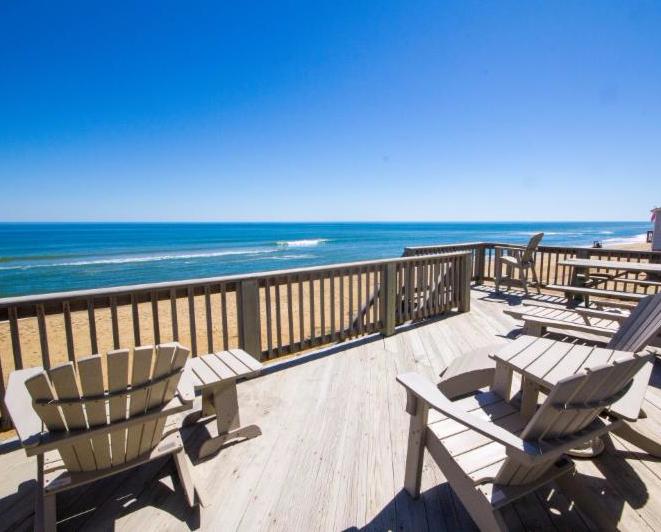 Weekly rates on Outer Banks vacation rentals drop dramatically in September and October. You can take advantage of peak weather at an affordable rate. Specials or deals may be available but Fall weekly rates are usually great, to begin with and the best bargains book up fast! Search available homes for your Fall vacation now.
#1 Weather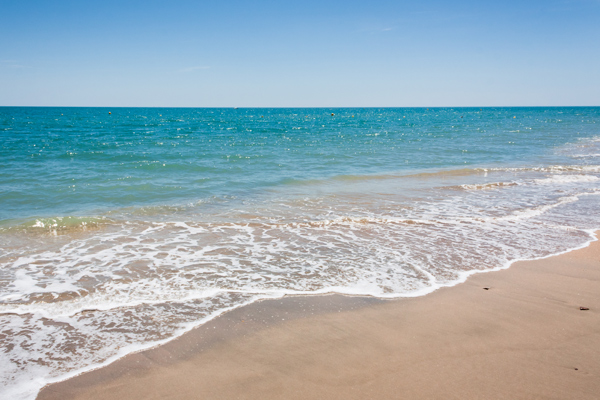 The Fall, especially September and October, offers ideal air temperatures in the 70s and 80s. The water temps are usually warm in the high 60s/low 70s (but this can change daily with the wind direction). When you live here year-round, September and October quickly become your two favorite months! Less hot and humid and more breezy! Come visit the Outer Banks in the Fall and you'll understand.