9 Jan 2023
We hope you received and are enjoying your Beach Realty 2023 Calendar!
We mailed out 10,000 copies of our Beach Realty 2023 calendar to homeowners and their guests at the beginning of January. The calendar contains beautiful images of views from 12 of our vacation rentals (maybe yours!)  courtesy of our staff photographer Dana Breashears!
In order to help you put your calendar to good use and help keep you organized, we've provided a list of important events & ideas about Outer Banks vacation rental homeowners to notate on your calendar below.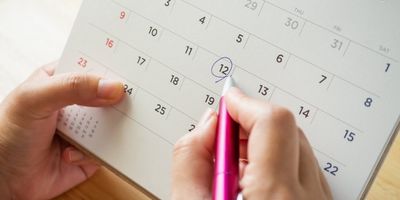 Here are some important events to notate on your 2023 calendar:
Spring Cleaning Dates (remember to schedule your spring clean inspection)
Cottage Opening Date
Annual Rate addendums are emailed in April
Pool opening date (April 30th unless specified otherwise)
Owner Use Weeks
Guest of Owner Weeks
Pool Closing Date (October 7th unless specified otherwise)
Cottage Closing Date
Planned off-season projects
Review your guest reservations and notate occupied and/or vacant weeks 
 
Didn't receive yours? Let us know, and we will send you one, while supplies last!