2 Mar 2023
Just take me to the beach! Right?
We get it!  and we are here to help you get there!  But if you are trying to decide on the best accommodations for your beach vacation, read this first!
Vacationing in a Rental Home - What to Expect
When it comes to how to spend your time away from the real world, there are so many choices!  On the Outer Banks, if tent camping is your thing, you will need to drive a bit further south from the Northern Beaches to find accommodations where you can legally set up since tent camping directly on the beach, is not permitted in these areas.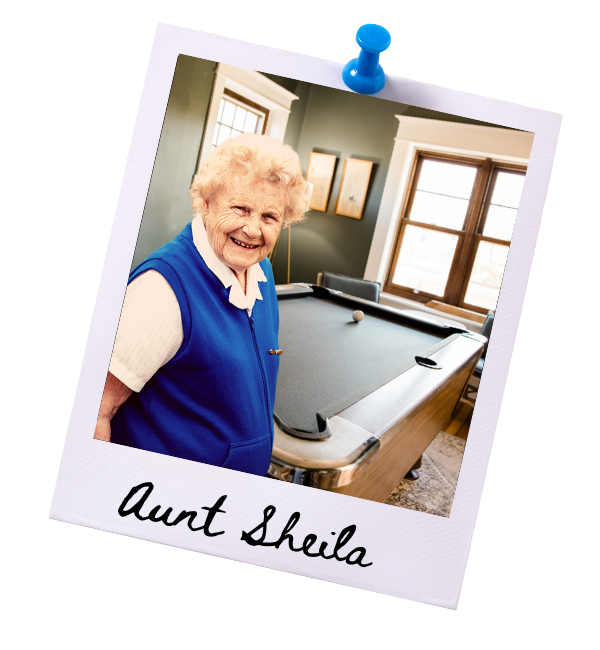 If you are glamping, however, and you own an RV, there are many options to choose from throughout the Northern Outer Banks. But you can't beat Aunt Sheila in a game of billiards at 2:00 am in an RV.   
Plus, if you need a bit more room to spread out while still being able to enjoy your family and friends with whom you are vacationing, then a rental home has more appeal.  With private yards, private hot tubs, private pools, private bathrooms, well... you get the picture. 
But then there's the hotel/motel option.   One of the wonderful things about the Outer Banks is the lack of a strip or boardwalk flanked by hotels blocking the sun as the day progresses.  We are proud of that.  But we still have great hotels, and motels, several in each town.  So how do you choose? 
Here are a few things to consider when deciding between staying in a hotel or motel versus a vacation home:
Maid Service - in a hotel as you have experienced, they come every day.  If you don't want them to, you must hang your Do Not Disturb doo-hickey on the door, letting them know.  If you forget to bring something, you can either call the front desk, visit their convenience shop (if they have one) or raid the abandoned housekeeping cart outside in the hallway.

Staying in your very own Vacation Home - if you forget your shower cap or coffee filters... well...  someone's going to the store.  Luckily in each town, they are plentiful! We got you! 

Q: Wait, you mean I have to bring my own t.p. if I rent a vacation home?  
A: Yup.  Just like at home, you will need to factor in essentials.  In a hotel, there's typically only one bathroom, and the cart with extra necessities is likely nearby.  In a vacation home, many rental companies and their homeowners will provide Welcome Bags full of "in case you forgot" and "we are glad you made it!" gifts.  We also email a list of "What to Pack" to our guests several times prior to arrival so they'll know what to bring with them.  But just in case something is forgotten, it happens!... we throw in some overnight survival items!  And despite the fact that some guests will leave "we only received one roll of toilet paper for our entire stay" in their reviews at trips end, we still love 'em!...and we'll keep stuffin' those bags!




Private Pool - a very popular amenity and one of the top in searches on our website from visitors. 

 Vacationers looking to book a hotel, also search for the same amenity.  Pools are fun.  Pools are great!  But a private pool means no strangers in the pool, and its' open 24/7!   So that's a definite plus!


Focus on Togetherness - "...our family had enough space to be together but also provided alone time when needed."  Feedback like this from guests say's it all! The ability to get away, together, and get away while together is priceless. 

Staying in a rental home that gives everyone their own space, while also offering spaces that promote together time is one of the biggest attractions of renting a vacation home. Whether it's gathering in the kitchen, family room, game room, sun room, deck, patio by the pool, or somewhere unique such as this dune seating

...  the pressures of every day life fade away, and the special moments that will last a lifetime emerge.  (Photo above is Serendipity in Kill Devil Hills.)

"Our ages range from 27 to 85, and it's perfect for everyone!"
When trying to gather the whole family, including multiple generations, there's nothing quite like having a new space away from the commitments of home and without having the pressures of playing host to the entire group!  This, coupled with being able to get away and enjoy time without the distractions of everyday life and simply changing your address for a long weekend or a week or two, can be exactly what the family needs to reconnect. 

Finding a home that "checks all the boxes" for everyone under one roof or homes that are in close proximity (check out our side-by-side rental options) to one another makes time spent away from home yet still provides the comforts of home a great way to encourage quality time together.
Private On-Site I Left My Reading Glasses in the Car and Am So Glad I Don't Have to Venture Down Several Long Corridors, Wait for an Elevator, and Saunter Through the Lobby Toward the Parking Lot and Ask the Valet to Fetch My Car so that I Can Simply Read Whatever it Was I Was Trying to Read But For the Life of Me Can't Remember What it Was Parking.

It happens. In a Vacation Rental, you will have your own parking and can venture out to the car in your PJs at your leisure.  Perks!

Living Like a Local - There are those that prefer to 'visit' a destination, and then there are those that love to immerse themselves.  To live as the locals do.  Explore the neighborhood.  Discover the things you just can't discover when staying in a hotel or campground. It's a whole different way to vacay when you choose the practical comforts afforded by staying in an actual residence. 
Some things to keep in mind
In a rental home, you are in a home.  Just like when you are home, there may be dishes to do, beds to make (if you are into that sort of thing), and appliances to operate.  You might even need to kill a bug, fetch a frog out of the pool, and you'll definitely need to roll the trash cans to and from the curb (we'll even send reminders the night before). You might also encounter something broken or unusable. 
Just. Like. Home. 
The good thing is, unlike at home, you can call for help when needed and not have to pay for the service!  Now that's a definite plus! 
So... much like camping, you will need to bring with you all of the things you can't live without. You can expect the basics, but don't expect the fancy waffle maker or electric wine opener.  We make it a point to let our guests know what to bring with them and encourage making a list of any items that could easily get left behind and blend in with the home's provisions. 
Pack the cleaning supplies.
In a perfect scenario, you will arrive at a spotless vacation home and be able to settle right in without lifting a finger (with the exception of hauling your belongings inside). But in some cases, you may need to clean a window, a mirror, or another surface that may have been missed because cleaning a house that sleeps 12+ humans is no small feat.  We are proud to offer a clean home guarantee, but we require you to contact us asap upon check-in to catch our cleaners before they head home for the day. In many situations, guests don't want to wait to unpack for a cleaning crew to return, so instead, they touch up the "something missed" on their own (no, this does not entitle you to a refund). During the busy season, most homes turnover back-to-back, meaning they have guests checking out at 10:00 am and new groups hoping to check in early - leaving a very small window of time for additional unanticipated cleaning.  If it's a pet-friendly home (dogs only), there may be an accidental "lawn ornament" left behind from the vacationing pups (please always clean up after your dog), and there might be lipstick on a glass or candy wrappers under the couch. We try to be perfect, but we are human. So while we completely understand not wanting to clean up before you go, it is a must in a vacation home, including taking out the trash and cleaning that grille. Our housekeepers will come behind you to do the floors, toilets, showers, sinks, fridge, microwave, bed-making, etc., but we most appreciate guests who leave the home in the condition in which they found it! Oh, and if you were wondering where that 'other sock' went, we likely have it.  Mystery solved!