(252) 441-9607
About Us
With over 50 years of combined restaurant experience, Toby Gonzales and Will & Mandy Sanders jumped at the opportunity to open Ten O Six Beach Road Bistro.  It has always been a dream and bucket list goal of ours, to own our own restaurant.  
Ten O Six's Beach Road Bistro affords Will, the opportunity to personalize and cultivate menus for the bistro and for our custom catering clients' that keeps current with trends that include our local seafood and locally sourced ingredients...  
Will's background in fine dining Italian coupled with his extensive knowledge of preparing locally caught seafood dishes, allows us to offer a plethora of delicious dishes that ensure your taste buds are enlightened with every bite.  We also take great pride that our recipes are all authentic, and made in house.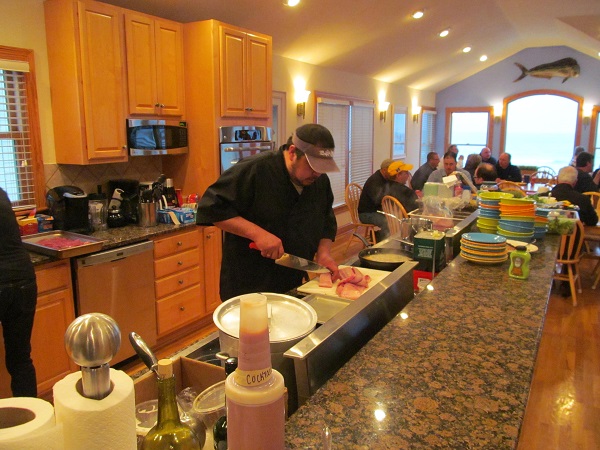 As most are learning, many of our bistro menu items are quickly becoming local's favorites.
At Ten O Six, we also are able to prepare meals and dishes for all kinds of events and settings, no matter the size.  Most places find customizing catering menus to be a challenge, due to multiple food allergies and food preferences but they are the challenges that we love to tackle.  
Don't worry, we also enjoy preparing the basic comfort foods that brings your family together and allows you to create the memories that makes an Outer Banks Family Vacation special!
Give us a call at 252-441-9607 to order carry-out!  Dial 252-261-5817 to speak to one of our catering specialists or check out our menus to get an idea of the foods we serve!!