15 Sep 2023
Fall is finally in the air!  The temperatures have dropped, and so has the humidity! Here on the Outer Banks, the warm, salty air breezes are just a bit more lovely. We've anticipated this time, likely as much as you have. For us, it's about all the things our guests, who travel from the north and west, also enjoy.  Cooler weather, watching the leaves change color, pulling out our favorite sweater (or flannel), roasting marshmallows (or oysters) over the fire, pumpkin pies and lattes, apple pies and apple cider, our favorite pair of jeans.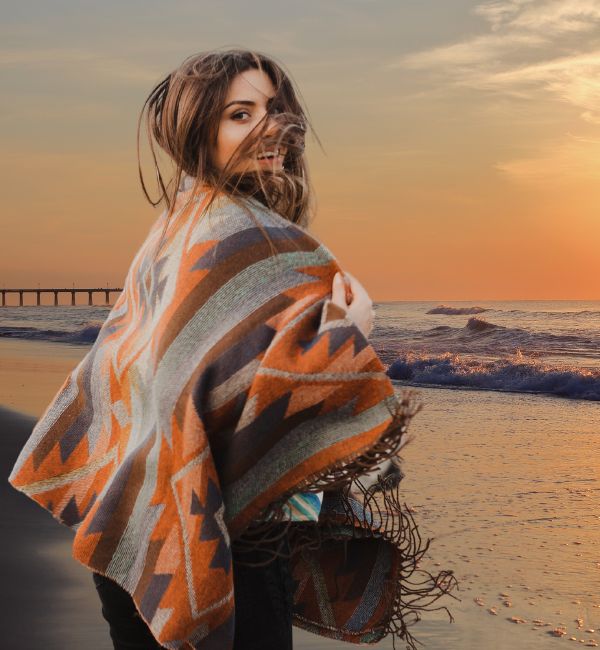 But then there's more.  With dawn happening a little later, we have a chance to witness during the morning commute a magnificent sunrise over the ocean with hues of orange, purple, and red (our trade-off to the changing leaves we don't get to see much of living on a sandbar).  Then we are reminded why we love it here so much in this time we refer to as the 'off-season.'  Fortunately, we get many of those reminders on the daily. 
And while we adore the mountains, and many of us are hoping to take a short trip to check out the beautiful foliage, we imagine many of you are also dreaming of the next time you can walk along the shore, toes in the sand, listening to the seagulls' squawk and the waves crash beside you. 
We'll make you a deal. You share your photos of changing leaves, and we'll share ocean sunrises until they can become a reality for us both. We'll still sip our pumpkin lattes, visit pumpkin patches, and go on hayrides because we are lucky enough to have inland farms close by.  We'll even save you a seat if you'd like to join!  Because the fall and winter are such wonderful times to be on the Outer Banks, we even have rentals that stay open year-round, offering reduced rates too!
So, while you are enjoying the change in weather and the memories of the fun summer vacation you spent this year emerge, it may just be the perfect time to start planning for the next. Hopefully, you rebooked your favorite Outer Banks vacation home again, or if you are looking for a new adventure, or needing different amenities, perhaps a larger home or neighboring homes, or simply want to try another area of the Outer Banks next year, we are here to help with that. 
You can get started right here:
Begin Your Outer Banks Spring and Summer Vacation Home Search 
Or choose from these popular searches:
Now go grab that flannel and let's pick out a pumpkin!