22 Jul 2019
When you typically think about what to do on your Outer Banks vacation, you probably think about spending your days on the beach, visiting lighthouses and monuments, shopping, etc. There are also plenty of great activities to do at night as well. Check out these awesome family-friendly nighttime activities below! 
Adults, if you're interested in grown-up night time activities, check out our after dark blog about nightlife on the Outer Banks. 
Ghost Crabbing
Ghost crabbing is a great night-time beach activity that is fun for all ages. Take a flashlight on the beach after dark and try to spot them crawling in and out the sand. Local beach shops and stores sell ghost crabbing kits, but you don't need those to have a good time. Look in your guest bag for the flashlight that was made specifically for ghost crabbing!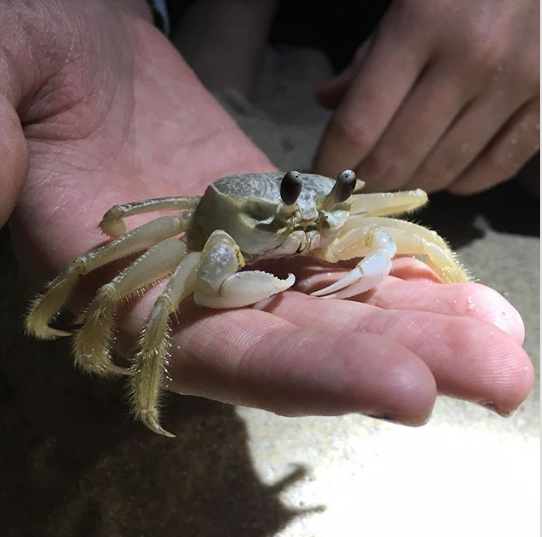 Turf's Up is a unique entertainment experience where friends, families, and competitors can gather indoors to enjoy world-class custom designed HD golf and sports simulation technology to play, practice, and compete. Enjoy activities like baseball, football, zombie dodgeball, and much more! Learn more here.
Get Ice Cream
Who doesn't love a cold treat after a long day in the sun? The Outer Banks has a delicious ice cream place around every other corner. Read about our staff's favorite ice cream places here. 
Water lovers don't have to stop when the sun goes down! Outer Banks Kayak Adventures offers bioluminescence and full moon night-time kayak tours for all ages! Kids ages 12 and under will be put in a tandem kayak with their parents. After it gets dark you can expect to see organisms glowing in the water, shooting stars, or a full moon if you go at the right time of the month! Talk about a bucket list activity! Learn more here.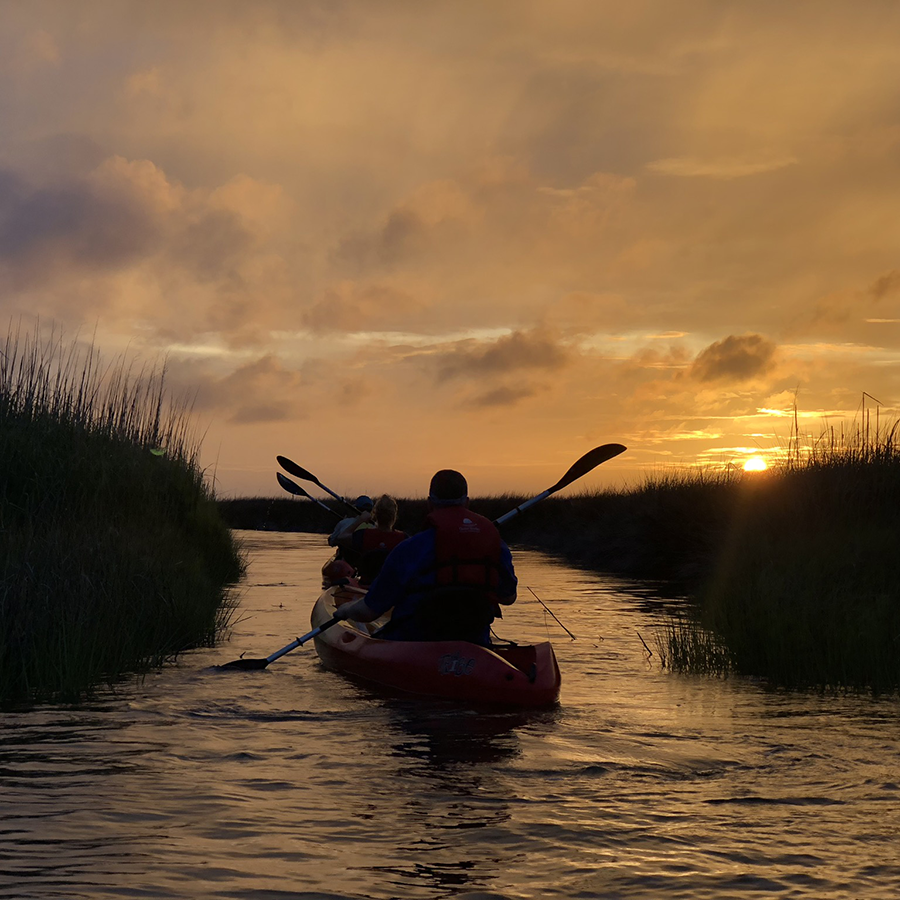 Laser Tag
The kids will love this one! Laser tag is an indoor game where your group can run through an obstacle course trying to shoot each other with your laser gun! There are two locations in Nags Head that offer this, OBX Laser Tag and Gearworks. 
Arcade
The two places mentioned above also have arcade games that are fun to play in between laser tag games. Flippers in Grandy is a larger option if you are willing to drive. It is 20 minutes from the Wright Memorial Bridge. Paradise Golf and Arcade in Kill Devil Hills has an arcade plus go-karts and bumper cars!
Family Photoshoot at Dusk
Family portraits on the beach or sound will look great as the sun is going down. Check out Shooters at the Beach or our other featured photographers.
Bowling
Bowling is a perfect activity for kids and adults of all ages. Check out the OBX Bowling Center in Nags Head for this activity!
Scavenger Hunt
This is a great activity if you want to spend a day at the house indoors or outdoors, or at the beach! Tell your kids to find things like a seashell, beach chair, sand bucket, a crab, a seagull or a pelican, etc. Outer Banks Mom has a blog post about a rain day scavenger hunt that sounds pretty fun!
Sunset Cruise
If you enjoy sunsets, being on the water, and seeing birds and dolphins than a sunset cruise is for you! Nor'Banks has a beautiful sunset cruise on their catamaran, Surfer Girl. If you want to see dolphins, check out Paradise Dolphin Cruises, Captain Johnny's Dolphin Watch, and more. Outer Banks Mom recommends this activity as well! 
See a Movie
Seeing a movie on vacation is even more fun! There are several movie theaters on the Outer Banks. The largest of them is located in Kill Devil Hills. Learn about where they are located here.